Online web platform MOVING was created to unite different shops, supermarkets, shopping centers and restaurants on one online platform.
Online web platform MOVING contains 3 different user accounts:
Shops
Buyers
Delivery
This feature allows all three users to work together on one platform.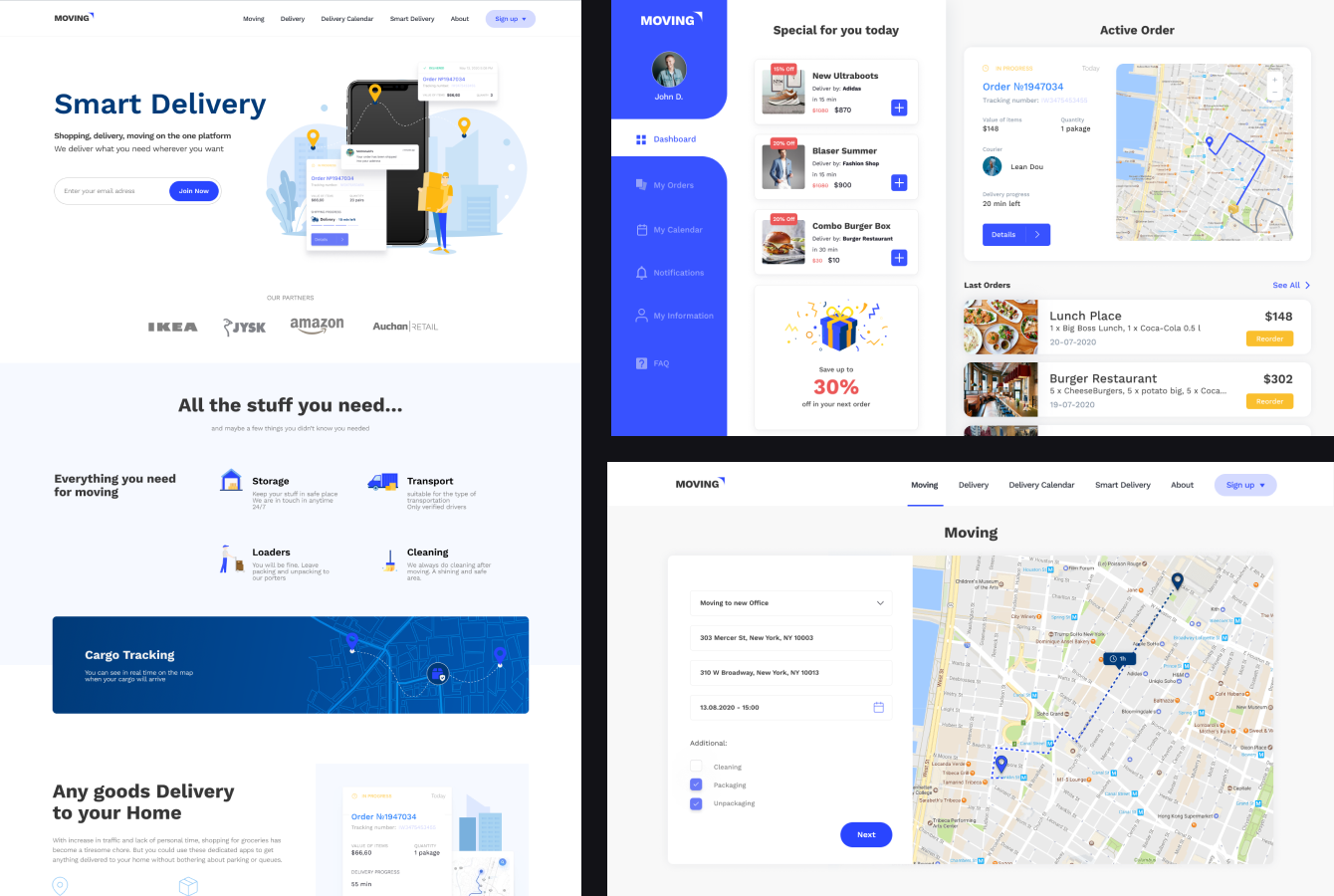 UX/UI, Design
The design of the product delivery platform was implemented using wireframes, prototyping, and usability testing. The design of both web version and mobile application was created.
Technologies, Ideas
The MOVING web platform contains an intelligent delivery option that allows all users to track orders. Buyers can also use the "Calendar" option to choose the day of delivery of their order.
The MOVING web platform allows customers to increase product sales.
Branding, Marketing
The MOVING web platform has a mobile application. Mobile development was a big part of improving the usability of the project.
Team:
UX/UI designer
2 programmers
1 content writer
SEO optimization
Technologies:
PHP
Java script
HTML 5
My SQL